Was walking around a town yesterday on Skira and found this sign. Not sure what it means:
Last edited by nfmz1 on Tue 08 Jan 2013, 17:53; edited 1 time in total

nfmz1

Veteran




Location

: New Jersey


Points

: 398


Reputation

: 23


Join date

: 2012-12-16



Haha! Like it!!!!

tvig0r0us wrote:Thanks to everyone that has supported and stuck with OFDR along the way. It is a great game and is largely under appreciated, but those of us that love it are happy to have others to enjoy it with.

tvig

Don't tell me that now we will have to deal with "undead"...

I guess it's CM dev team (or teams), burried there by company and by accident brought to life by freaking Zheng or Han.

JurekCello78

Veteran




Location

: Poland


Points

: 121


Reputation

: 2


Join date

: 2012-12-26


Age

: 40



Woke up today feeling hazy... don't remember falling alseep... no electricity and the neighborhood is empty... walked what seemed like 5 miles and came to a fenced in area... no signs of anyone there... wierd no animal sounds either... like there's no one here.... wait I see a sign on this fence... what the hell.....

nfmz1

Veteran




Location

: New Jersey


Points

: 398


Reputation

: 23


Join date

: 2012-12-16




tjdagger

Admin




Location

: Silverdale, Queensland, Australia


Points

: 107


Reputation

: 7


Join date

: 2012-12-17


Age

: 43



Ok I'm starting to drool now...


Guest

Guest





I have walked til my feet are killing me.... Where the hell is everybody? What do the signs mean and what outbreak was there? How come I can't remember anything? searched an this abandoned town and found an old surveyors map of the island. As I watched the sun rise today I think I am somewhere here:
If this is the case I am going to head towards the airport assuming there will be a way off this island. The road signs say there's a complex this way so maybe that will be a place go.Either way I have some distance to travel. I also need to scout for some food for the trip. Every vehicle I have found seems to be completely out of gas. Tho I did find some canned food and a few supplies back in that abandoned town that should keep my energy up for now. I will definitely need to find some more to make this trip. This looks like a nice high ground to setup for the night. It is getting late and I have an early start tomorrow..

nfmz1

Veteran




Location

: New Jersey


Points

: 398


Reputation

: 23


Join date

: 2012-12-16



January 29th: 0500 am.
I have just been woken up in the middle of the weirdest of dreams.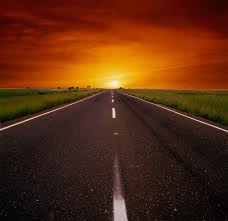 "I was driving along an open desolate highway. The sky was a majestic orange silhouetting grey clouds as they hung sporadically in the early evening sky.

I felt like I had been driving for hours. My eyes were tired, I was thirsty and hungry, I hadn't even seen a sign of life, not even the odd feral wildlife for at least four hours.

I turned on the radio to see if there was any sign of life on the airwaves. I thought in the vain hope of catching a glimpse of life from somewhere, maybe I'm not the only one around still.

The radio static whistled and hissed. I tuned left and right for a couple of minutes and nothing but static dominated the sound coming from the dashboard. My patience was running out with it. I went to switch it off, but not before I heard a very faint female voice appear, it struggle to beat the annoying white noise.

I hit the breaks to the car I was driving and focused all my attention to the radio. the radio quickly became my savior to life. The white noise began to be my fine tuning mechanism as I tried to listen hard enough to find that voice that was there a few seconds earlier.

My heart began to beat faster with hope and elation. Was I going to catch this voice again?

After what felt like a lifetime of searching for the elusive voice, I heard it again. Garbled and dominated with white noise my ears picked up the words "we have shelter and food"....the white noise took the next part of the message away from me, I tuned the radio very slightly to get it back. I caught it again, "we are at grid ref..." more white noise "39.......", then the car jolted hard to the right, as if something was trying to push the car.

My hand nudged the tuning dial of the radio and I lost the message, my upper body fell into the foot-well of the passenger seat and my feet were stuck under the pedals of the drivers side. Shocked and stunned, adrenaline pumped around my body as I pushed myself back up to the drivers seat to have a look around outside.

I couldn't see anything?? it wasn't quite dark yet, but I had enough light to see for at least few miles down the open stretch in front and behind me. Mini dust tornadoes swirled in the distance to my left. In front of me the road seemed like it was growing and shrinking, as if something was pulling it away from me.

I could here the static emanating from the radio, it was getting louder the more I looked at the road ahead of me, almost to a point of deafening me. My heart was pounding in my chest and I started to sweat. What is happening here? I don't understand! The more I questioned the image in my eyes, the more the environment around me began to intensify. The road began to resonate like a wave of energy towards. What began as a flat straight road, was now a violent flow of asphalt rolling its way towards me. My vision became blurred as if a painted picture was smudged in from the edges. All the colours where mixing themselves together, blending into the centre where all I could see was the road rippling towards me.






The dust swirls began to increase in size and strength. The small cones of sandy earth were now uncontrollable columns of air picking up all kinds of debris. It was heading straight for me now. The thought of getting away from this situation began to take a hold of me. All thoughts of finding that voice were now gone. I had to escape from here somehow.

My vehicle was now shuddering and shaking. Things were not right at all, I am in the middle of nowhere, and suddenly this environment changes. What is going on? All I could do was question what was happening. Then I reached for the key to the engine. I turned it. Nothing. I turned it again, still nothing. Not even the click from the key activating the mechanism. What do I do? I thought, I can't run anywhere, I'm in the middle of nowhere.

At that moment the window broke in and I was showered with glass. Fragments of the window hit me hard in the side of the face, some piercing my skin, some landing in my mouth and ears. The shock that hit me earlier, hit me again, as I felt a pair of hands reach around my head and neck, suddenly I was hauled through the broken pane."
What was that dream saying to me? I have to find more food soon and find a way of this island. I've been trapped here for days now. I'm pretty sure that I'm not alone though. While I was asleep, I could here a scratching sound outside. I don't think it was part of that dream/nightmare. The sun will be up soon and I'll check the area around the shack to see if there is any sign of life here.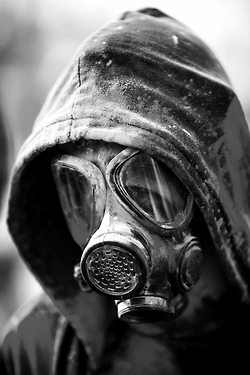 Last edited by Mdog on Thu 31 Jan 2013, 10:29; edited 1 time in total
tvig0r0us wrote:Thanks to everyone that has supported and stuck with OFDR along the way. It is a great game and is largely under appreciated, but those of us that love it are happy to have others to enjoy it with.

tvig

Drooling in anticipation.... Or is it something more sinister???


Guest

Guest






---
Permissions in this forum:
You
cannot
reply to topics in this forum