Holy **** it's cold here!  Anyone else freezing' their assets off?
LOL! heres hug man!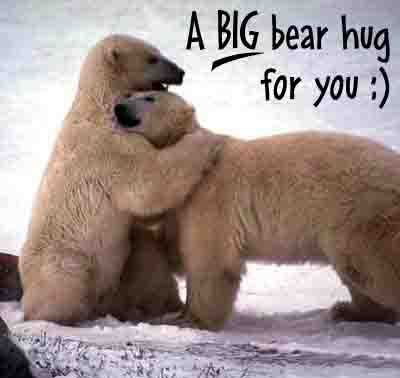 " />
Yep it's freezing today. Luckily I don't plan to go outside for the rest of the day.

jackmomma




Location

: Canada


Points

: 33


Reputation

: 5


Join date

: 2013-04-28



I just got an opportunity to watch Lone Survivor, and what a movie.  Very intense.  It's too bad that men on either side of a war must fight and die in such a brutal fasion at the whims of the so called leaders of nations.  It all looks neat in a video game, but the reality of it is sick.  I suppose there will always be men of good intent and evil intent struggling for the upper hand... let's just hope we have enough discernment to understand what side we're on and why.
Glad you got to see it mate, it is one of those films that i can watch over and over. I first heard of the story 3 years ago, read the book six months later and even reading it i thought it was fiction. There are parts that have been publicly debated, like the amount of taliban and whether a vote was made or not on what to do about the goat herders. When i found out peter berg was working on making it a movie i was stoked! When i watched it i actually got quite emotional in some parts. 

Believe it or not, but the author Marcus Luttrell was actually in the film. At the camp after the morning run, he is sitting at the table with beanie hat and shades on, texting. Probably to his mum saying he's in his own movie. Lol!

Wars are always started with some sort of disagreement in many subtle ways. But without causing a big political debate on it, you're right in saying lets hope we are fighting on the right side for the right things. The world had very good reason to go to war during the 1940's, but nowadays its all about political gain and battling over third world countries because of the precious land resources.

I see it this way, no disrespect to you honest US folk and my friends over the pond, but the insurgents and terrorist organisations are winning and have done, since 9/11. One of their goals was to bring down the US economy and screw you up financially. This they have done pretty well by forcing not only yourselves but Europe into a war. Causing a huge financial crisis, spending billions on supporting the "war effort", yet after all that has or has not been acheived, once we all pull out of afghan, the Taliban will flood back in again. They are doing it in Iraq and will continue to in afghan. This question asked sooo many times about is fighting this war all worth it will tell everyone the answer which we all know is NO! Its doesn't have to be written in the stars to see that the countries cannot hold their own unless a superpower like the US or Europe support them.

Think I just started what I wanted to avoid. I'll shut up now.
For those of you that do not know, the reason I have not been that active in regards to mission creation and modding is that I've been in school for the past year with one year to go. I'm learning a great deal about how to piece together the bits and pieces of knowledge that I had to form a more complete picture of computer technologies and ways to implement them. While my main aim is programming, it's really amazing to see how expansive the entire field of information technology is. It's like we live in a giant database, the matrix if you will.
All of this has driven my thoughts towards the ponderance of knowledge. What is knowledge? Is it really what you know?? For me it seems the more I know, the more I relize I don't know. Since that is the case, perhaps knowledge is the realization of the things that one does not know. I had a grasp of what I knew before, but I feel wiser knowing what I have yet to learn. 
Hopefully that all makes sense. In any case, I felt the need to get on here and pontificate over it. I would love to hear your thoughts on the quest for enlightenment.
Cheers
Hello all,
I'm happy to report that moddb has elevated the newly released Long Road Home campaign to featured status on their homepage which has really driven up the hits for the page and hopefully these forums as well. That is great news that will surely lead to more participation in the game and community.
That said, in the past week I have received some very bad news regarding my health status that will ultimately lead me to a long time away from development for this game. For those that don't know, here's the short story.
In September of 2012 I underwent a multi-level spinal fusion due to an injury I suffered at work. Unfortunately, after becoming symptomatic over the last several months, my doctors have revealed that the fusion did not take and I must undergo another operation to correct the issue.
This is a major blow in the midst of much excitement. I have great plans for the future of the Long Road Home campaign and a couple of other projects I've been working on behind the scenes. Due to these circumstances, much of my development will be put on hold pending the outcome of my medical mayhem.
It is my sincerest hope that much of the community will continue to push forward with some level of development for this game and that we may all have the chance to get together and game before and after I go under the knife again.
See you all on Skira!
Cheers
thats great on the long road campaign mate, but sucks big time on the back Op. as you can see I'm still floating around mate, so I can take hold of the rigns in your absence. I'm out of touch with Dr atm, but I will be doing more work on the DR/Arma dev front. I'll see what I can do with trying to game some more DR, I think I will ned to get familiar wit the terrain again anyway, as  have managed to get it in to A3 status.

All the best buddy and thanks for all your work to date!

MD
Similar topics
---
Permissions in this forum:
You
cannot
reply to topics in this forum